CPR/AED C - Blended Learning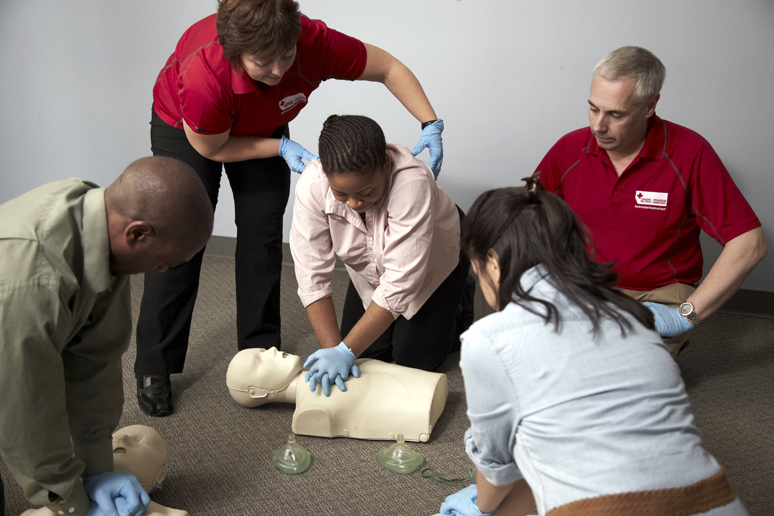 Duration of training

5 hours
Cost per person

65 $ + taxes
COURSE COMPLETION IS AFTER 2 STEPS: ONLINE and IN- CLASS
The first portion of the course is online and MUST be completed BEFORE the classroom portion. It will take between 6-8 hours.
The classroom portion of the course will consist of 7.5 hours and must be completed within 6 weeks of completing the online portion.
Once you have registered for the course with Impact Santé, you will receive an email directly from the Canadian Red Cross with instructions to begin your online course. Please note a delay of 24-72 hours to receive your invitation.
PLEASE bring a copy of your temporary certificate of successfully completing the online portion to present to the instructor.
Blended CPR C: 3 hours online learning, 3 hours teaching time
Courses on cardiopulmonary resuscitation (CPR) provide the skills needed to recognize and respond to cardiovascular emergencies and choking for adults, children, and babies depending on the level of CPR chosen. Courses meet legislation requirements for provincial/territorial worker safety and insurance boards, and include the latest CPR guidelines and training in the use of an automated external defibrillator (AED).
Course content
The Red Cross
Responding to Emergencies
Check, Call, Care
Recovery position
Choking – adult
Assisting with medications
Angina and heart attack
Stroke
CPR and AED– adult
Deadly bleeding
Choking — child and baby
CPR — child and baby
Material
Comprehensive Guide to First Aid & CPR (eBook)
CPR – Online (Blended only)
CPR certificate (digital certificate issued upon successful completion)
Please contact us for availability.
Other associated programs