Pyschological First Aid Caring For Others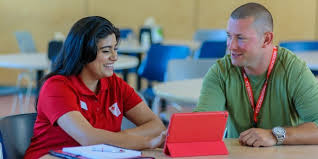 Duration of training

1.5 hours
Cost per person

15 $ + taxes
THIS COURSE IS 100% ONLINE: Once your registration has been completed, you will receive an email directly the Canadian Red Cross to start your course.
Please note there may be a delay of 24-72 hours to receive your link from the Red Cross.
Duration: Online: 45 – 90 minutes
This online course provides a daily aid to facing the stresses of life, and helps participants gain an understanding of how to recognize when a person is experiencing distress and how to offer help without judgement or assumptions. Using the Red Cross Look, Listen, Link, Live model, participants learn how to support others to cope with the effects of various types of stress. Combine this course with the Psychological First Aid - Self-Care online course to further support existing wellness education programs.
Complete description
Online course is self-paced. Participants may leave the course at any time and can resume where they left off. The duration will vary depending on the individual learner and their prior knowledge of the subject matter.

At the end of each online module participants must successfully complete the test before continuing to the next module. Participants that do not achieve 100% can review the module content and try as many times as necessary to advance and complete the course. Test questions are randomly selected from a test bank, making each test unique.
Course content
Online: Caring for Others: Understanding the effects of stress, loss and grief on others using the Red Cross Look, Listen, Link, Live model.
Material
Psychological First Aid: Caring for Others online course
Printable certificate issued upon successful completion
Please contact us for availability.
Other associated programs